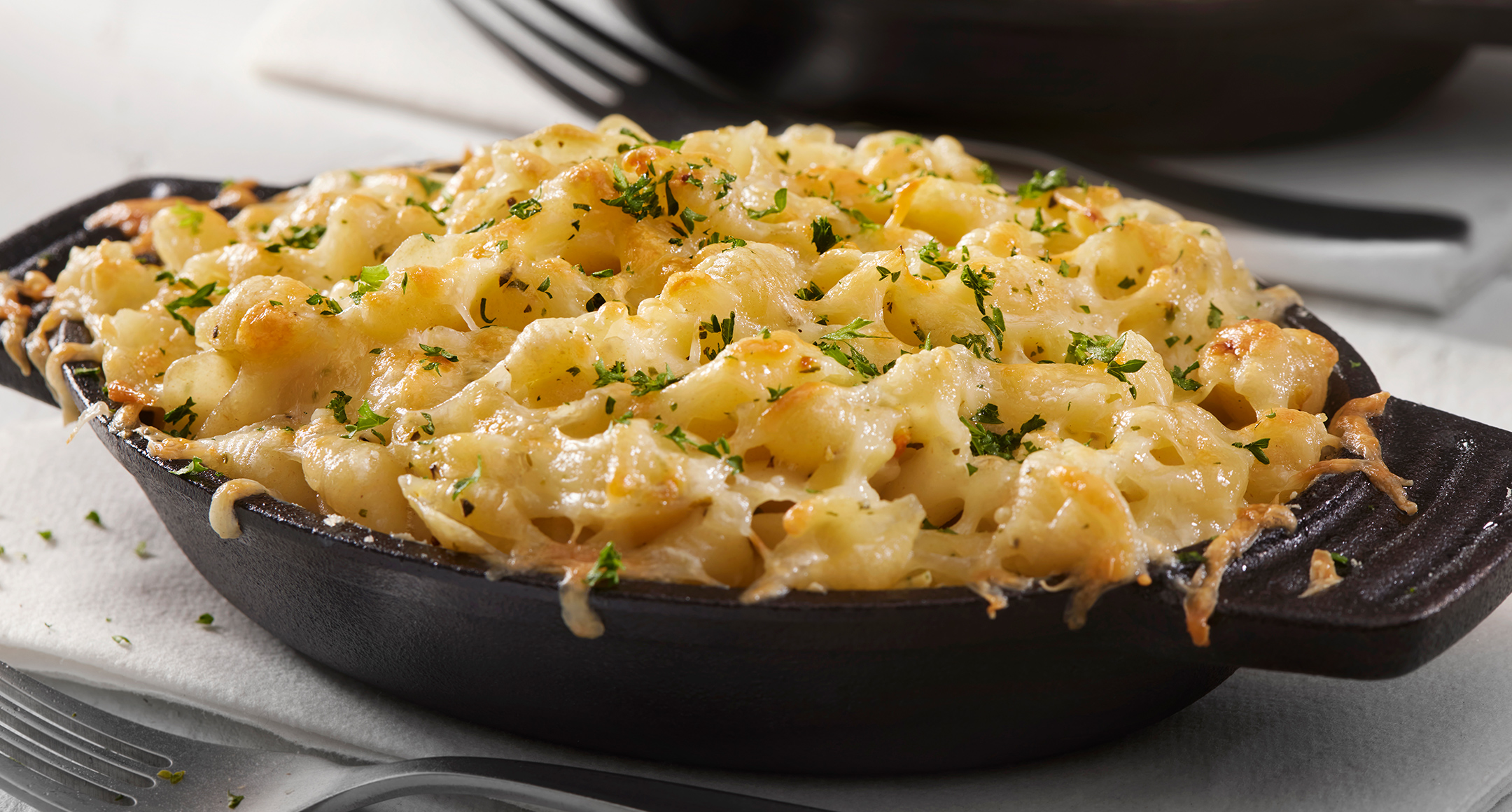 Famously from the Pacific Northwest, Beecher's is known for their signature cheese, Flagship. Sharp, nutty, and complex in flavor, this handmade cheese is perfect for taking this classic dish of mac and cheese to the next level. Add some crunch on top with crushed kettle-cooked potato chips and you have a rustic yet elevated take on a humble comfort food.
Serving Size

8

Total Time

45 minutes
Ingredients
1 pound cooked macaroni

5 tablespoons butter, plus a teaspoon or so for greasing the pan

2 cups milk

3 tablespoons flour

2 teaspoons dry mustard powder

1/2 teaspoon cayenne (optional)

2 teaspoons salt

2 teaspoons pepper

4 cups shredded Beecher's Flagship Cheese

2 cups crushed kettle-cooked potato chips
Directions
Preheat oven to 350ºF and butter a 9x13 baking dish.

Melt butter in a large saucepan over medium heat. Add milk and stir to combine. Once combined, slowly add flour, whisking to incorporate.

Add mustard powder, cayenne (if using), salt, pepper, and Beecher's Flagship Cheese. Mix and stir well to melt cheese entirely and create a smooth sauce.

Turn off heat and stir in noodles. Transfer to the greased baking dish.

Top with the crushed potato chips and bake in preheated oven for 15-20 minutes. Serve warm and enjoy.
Tags