IMPACT
WE STAND FOR REGENERATIVE AGRICULTURE
Soil health is integral to the quality of our food, the viability of our regional food economy and the ongoing health of our planet.
Soil Is Everything
The health of our communities, our planet and our bodies depend upon how we treat our land. Industrial agriculture comes with consequences. It produces greenhouse gas emissions and causes environmental degradation that harms our ever-warming planet. More than ever, we need to work our land in ways that supports and builds healthy communities.
The answer? Regenerative agriculture. This powerful mode of agriculture uses practices to maximize the health of our soil, water and ecosystems. By managing farm and ranch land in ways that nourish rather than deplete, we rebuild our soil, capture carbon, retain water and even bolster biodiversity.
What Is Regenerative Agriculture & How Does It Work?
Minimizes Soil Disturbance 

Through no- and low-till practices, root systems are protected, water retention improves, and soil more easily captures carbon.

Incorporates Cover Crops

The use of cover crops boosts water retention and soil fertility, and protects crops from pests.

Lessens the Use of Pesticides, Herbicides and Chemical Fertilizers

By steering clear of harmful inputs, we strengthen photosynthesis, improve overall soil health, and rebuild organic matter.

Integrate Forward-Thinking Livestock and Crop Management

With rotational grazing, manure application ,and regular crop rotation, topsoil is rebuilt, soil fertility improves, and we get much healthier soil.

Promotes Biodiversity

Regenerative agriculture creates resilient crops and supports and conserves diverse habitats and ecosystems. Yes, please!
How Does Regenerative Agriculture Help the Planet?
It protects and restores farm ecosystems, microbiomes and biological diversity.
It increases soil's overall ability to capture carbon. 
It improves water quality and retention, increases drought resiliency and bolsters plant survival.
It promotes animal welfare.
It produces nutritious, higher quality products. The better it's raised, the better it tastes.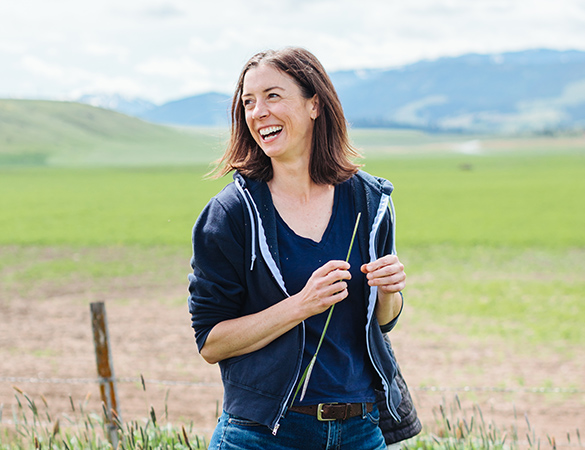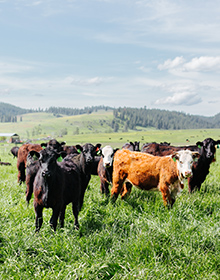 PARTNER STORY
We Love Carman Ranch
We're huge fans of Carman Ranch and their small Pacific Northwest family ranches. They lead the way in regenerative agriculture, and we plan to make many more investments like this. Carman Ranch's network of nine small Pacific Northwest family ranches is leading the way in regenerative agriculture. We're such huge fans that we invested in their progress toward Regenified certification, a mark of good stewardship of the land and the earth.