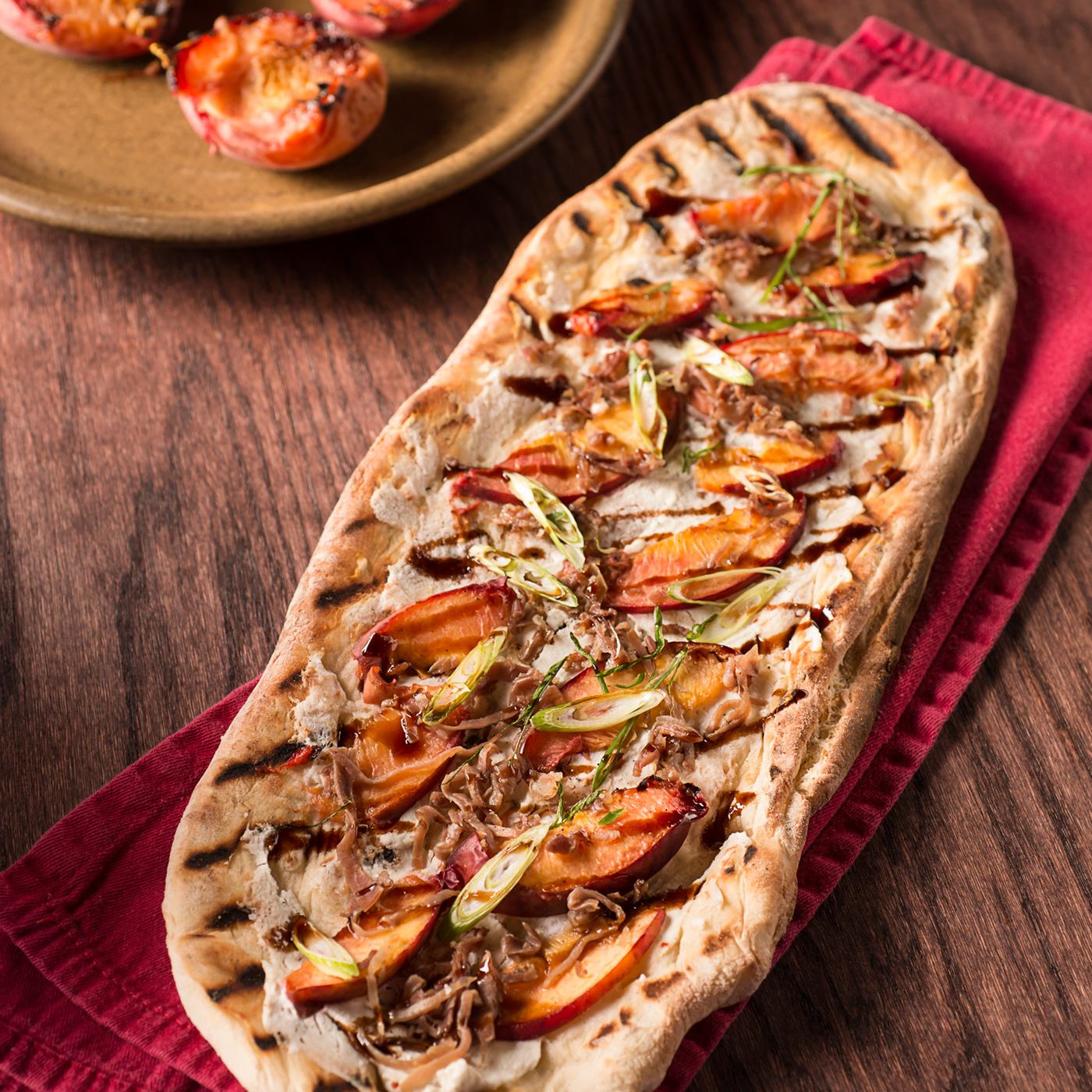 Peaches and pizza? Talk about a match made in heaven! In this recipe, the sweet peaches are balanced by salty prosciutto and sharp goat cheese, making this the ultimate poolside pizza for summer.<br /> <br /> We love Maryhill peaches for this recipe, but this pizza will be delicious with any peaches you have on hand.
Serving Size

6

Total Time

30 minutes
Ingredients
1 New Seasons Market Rustic Pizza Dough, plus some flour for rolling

2-3 ripe Maryhill peaches, sliced

4-6 slices prosciutto, torn into smaller pieces

4 ounces goat cheese, crumbled

1 tablespoon olive oil

Salt and pepper to taste
Optional Ingredients
Fresh basil leaves, washed and chopped
Directions
Preheat your grill on medium-high heat.

Brush the peach slices with olive oil and season them with salt and pepper.

Grill the peach slices until they have grill marks (about 1-2 minutes per side).

Roll out your pizza dough onto a floured surface and brush the pizza crust with olive oil. Top with the grilled peaches, prosciutto, and crumbled goat cheese.

Place the pizza onto the grill and close the lid. Cook for 10 to 15 minutes or until the crust is golden brown and the cheese is melted.

Remove the pizza for the grill and let it cool for a minute before slicing. Slice and serve!

Optional: Sprinkle with fresh chopped basil leaves.