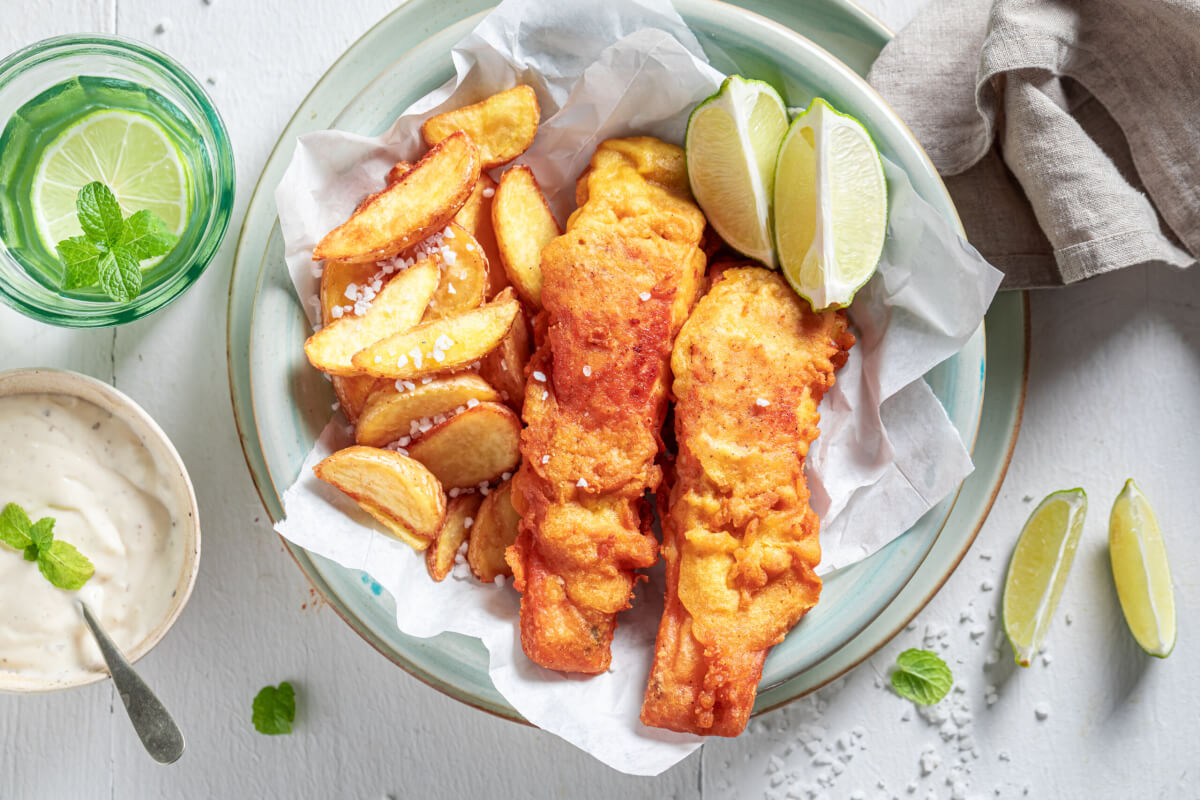 Crispy, salty fish and chips — our favorite! Use our fresh and sustainably-sourced cod or halibut from the Seafood Department. Garnish with lemon and tartar sauce, and we gauranteed it will transport you to a summer day at the Oregon Coast. 
Serving Size

4

Total Time

30 minutes
Ingredients
Beer Batter
1 1/4 cups all-purpose flour

1 cup light beer or lager

1 teaspoon baking soda

1 teaspoon salt

1/2 teaspoon black pepper
Fish and Chips
2 pounds cod

1 teaspoon salt, plus more for seasoning the fries

1 teaspoon black pepper

1 tablespoon garlic powder

1 large russet potato, washed and dried

High heat oil for frying, enough for 3-4 inches in the pot
Directions
In a large pan or pot, heat the cooking oil to 350°F, about 3-4 inches deep.

In a bowl, combine 1 cup flour, baking soda, and beer. Whisk only until combined and smooth.

Season the fish with salt and pepper and then use remaining flour to coat the fish. Shake off the excess and dip into the batter mixture. Make sure to fully coat.

Add to the cooking oil. Make sure to flip when the batter is golden brown on one side. Remove and place on a wire rack to cool.

When fish is cooked, slice the large russet potato into matchsticks.

Lower the heat of the oil to 300°F and add matchsticks. Cook until golden brown, around 3 minutes. Remove and let drain on a paper towel-lined rack. Season immediately with salt.

Serve with lemon wedges and either tartar sauce or malt vinegar.