Getting Started Is Easy.
1. Join

Click on the Join Now button above and enroll in Neighbor Rewards when you create an online account.

2. Opt-in to Communications

Receive email and SMS messages about special offers, deals, and perks.

3. Shop

Enter your mobile phone number when you shop in-store or online and earn points towards rewards.
Here's What You'll Get: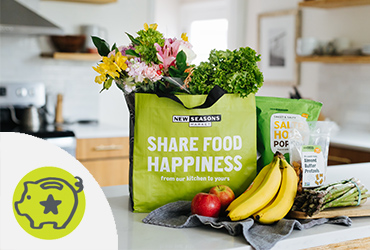 There Are (Lots of) Easy Ways to Earn Rewards.
Get $5 for every 500 points earned.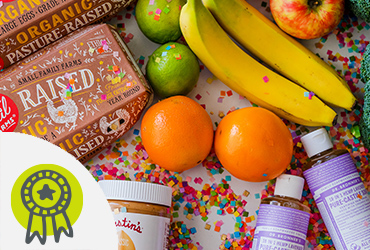 Exclusive Offers
Receive special member-only offers via email or text.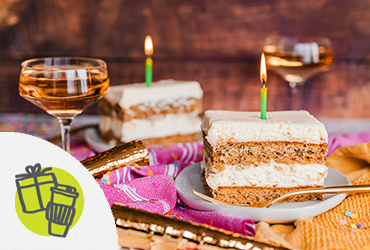 Perks & Deals
A special birthday treat, Bevie Bonus (buy 9 beverages get the 10th free), and more.
Lots of Ways to Earn Points
+10 points

per visit when you use your reusable shopping bags or containers.

+2 points

per $1 spent on New Seasons Partner Brand products.

+1 point

per dollar you spend on almost everything in our stores and online.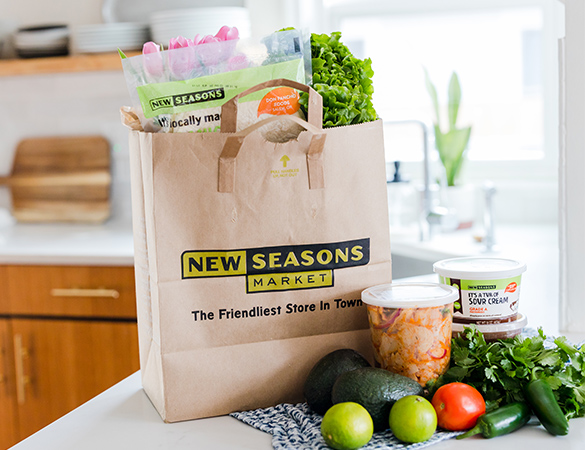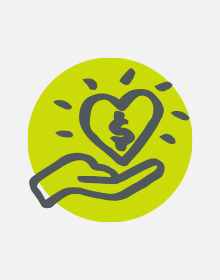 Put Your Reward Where Your Heart Is!
You can gift any or all of your Neighbor Rewards (in dollar increments) to a featured local partner.
Neighbor Rewards FAQs
Neighbor Rewards Loyalty Program Overview

Neighbor Rewards, rewards for you and your community. It is our way of saying "thank you" to our customers who shop with us and support the shared values of good food, community, and sustainability. Earn points on just about everything you buy at New Seasons Market, get double points on Partner Brand products, and 10 bonus points when you bring your own reusable shopping bag or container! As soon as you earn 500 points, you'll automatically get a $5 reward on your account to spend the next time you shop. Sign up for email and mobile communications for special offers, to get e-receipts, use our "digital punch card" towards your Bevie Bonus!, get a free treat on your birthday, and even donate your reward dollars to a local partner with Gift It!

Click here or text NEIGHBOR to 54967 to join! Reply STOP to cancel. Message & data rates may apply.

See our Terms & Conditions and Mobile Terms for more information.
Offers

Sign up for email and/or mobile communications to receive exclusive special offers, notifications about your rewards and other perks.
Gift It!

You have the choice to gift any or all of your Neighbor Rewards (in dollar increments) to our featured local partners within your online account.
Bevie Bonus

Bevie Bonus is a digital punch card for our in-store beverage bar. The punches are stored digitally each time you purchase a made-to-order beverage or drip coffee from the beverage bar and enter your Neighbor Rewards phone number at checkout. Every 10th bevie is on us! Text "BEVIE" to 54967 to check your punch card balance and see if you have any free beverages on your account.
E-receipts

Be sure to opt-in to email to receive your paperless receipt. Once logged in to your online account, under "Communication Preferences," click the options to subscribe and be sure to "save preferences" when you are done!

If you aren't receiving your e-receipts, check to make sure "e-receipts" is selected under your Communication Preferences and that your email address is correct. Check your spam folder! You can also add receipts@neighborrewards.com to your safe senders list to make sure your email provider isn't accidentally blocking our emails.
I forgot to enter my phone number – can I still get my points?

If you received an e-receipt, your transaction linked to your account and you accrued points for eligible purchases. If you have a paper receipt, you can look to the bottom of the receipt to see points accrued for that purchase.

Don't see your points? Email NeighborRewards@NewSeasonsMarket.com; make sure to include your enrolled phone number and have your receipt info handy.
How do I update my email address or phone number?

You can update your email address under My Profile. Under "Personal Information," update your email address and click "save" at the bottom.

Your phone number is connected to your Neighbor Rewards account. To update your phone number, please email NeighborRewards@NewSeasonsMarket.com and include the phone number you signed up with and the number you would like it changed to, and we'll be happy to help.
Do I earn points on my online purchases?

You sure do! If you are already a Neighbor Rewards member, and you are shopping with us on shop.newseasonsmarket.com, your account will be connected to your online purchases and Rewards Points will be added to your account within two days of your purchase.

If you are shopping with us on Instacart, enter the mobile phone number you use at checkout or add it to your account within the Instacart site or app by going to "Account Settings" and then "Loyalty Card." Your Instacart purchases will then automatically link to your Neighbor Rewards account going forward. You can expect to see your points reflected in your Neighbor Rewards balance within two days of your purchase.

Please note: Rewards and offers can only be redeemed or used in-store at this time.
Why do you want to know my dietary preferences?

By sharing your dietary preferences, we can tailor your offers and experiences to what matters to you. We care about your time, and want to be respectful of how often we email or text you. Understanding your dietary preferences is one way we can make sure we only send you what's relevant.
Is there anything I don't earn points on?

A quick list of items you won't be able to earn points on: alcohol, postage stamps, transit passes, bottle deposits, donations, taxes, fees, in-store events and services, and gift cards.