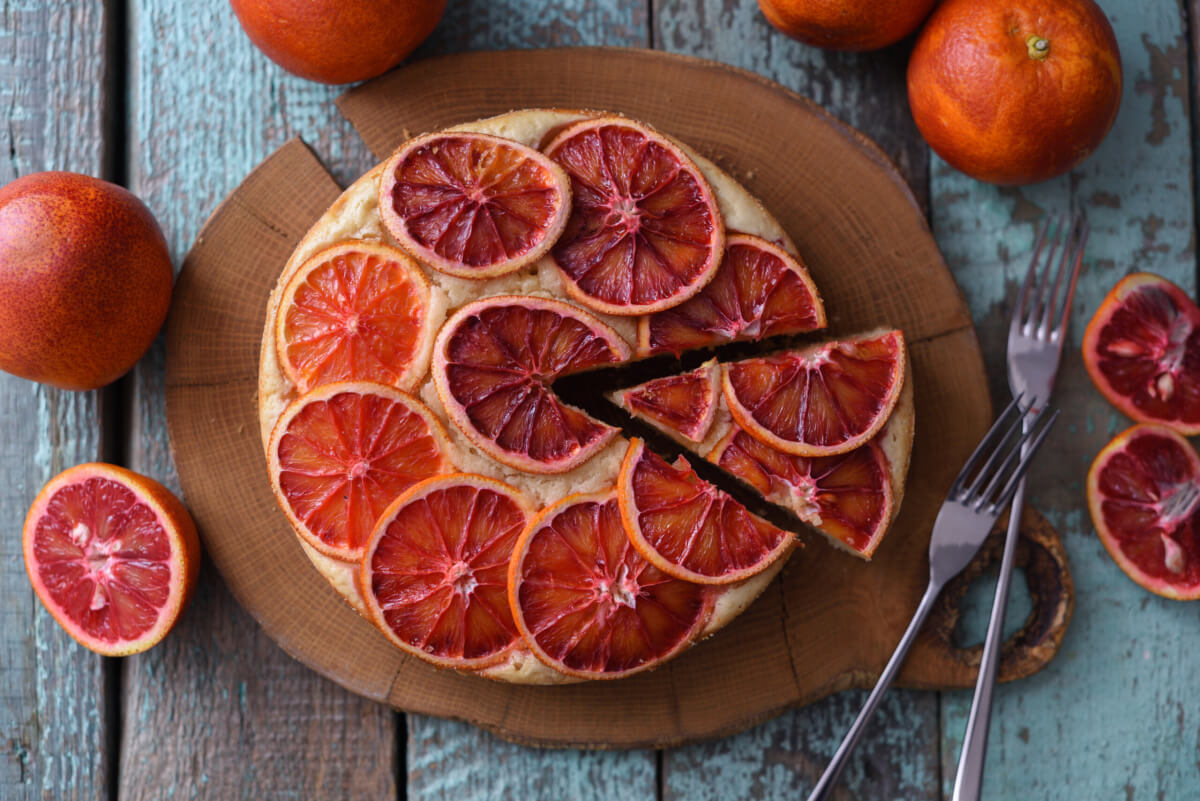 Serving Size

8

Total Time

50 minutes - 1 hour
Ingredients
3 cups all-purpose flour

2 sticks unsalted butter, room temperature and cut into cubes

4 eggs

1 tablespoon baking powder

1 teaspoon salt

1 tablespoon vanilla extract

1 tablespoons blood orange zest

1 cup milk

4 tablespoons blood orange juice

4 blood oranges, sliced
Directions
Preheat the oven to 350°F.

In a bowl combine flour, salt, and baking powder. Sift to combine.

In a separate bowl, combine sugar and butter. Once fluffy, add eggs one at a time. Beat until fully incorporated before adding another egg. Add blood orange zest and vanilla extract.

Alternate adding flour and milk until the batter is smooth. Stir in 4 tablespoons blood orange juice.

Slice the remaining blood oranges into thin rounds, removing the skin with a sharp knife.

Place parchment paper on the bottom of two 9-inch pans. Add a layer of blood orange slices. Fill with batter.

Bake for 30-40 minutes, or until a knife inserted into the center of the cake comes out clean.

Let the cake cool completely in the pan. Then, run a knife along the outside to loosen. Turn the pan upside-down onto a platter. Enjoy!